Cochran Industrial Steam & Hot Water Boilers
Steam Generation supplies a complete range industrial boilers and burners in South Africa that add value, dependability, effectiveness, and safety to industrial processes and applications of all types.
We pull our offers from a collection of world-renowned and established manufacturers who have been selected based on their sheer quality, reliability, and cost.
By doing this, we are able to ensure that our clients are kept satisfied, and that interruptions to their key processes are kept to an absolute minimum.
COCHRAN INDUSTRIAL STEAM & HOT WATER BOILERS
With over 150 years of boiler manufacturing expertise, Cochran designs and manufactures the next generation of steam and hot water boilers backed by superior after-sales service.
Cochran's industrial steam and hot water boilers provide advanced boiler equipment technology covering coal, oil, gas, and heat recovery boilers.
Related services also include an extensive supply of spare and replacement parts, ensuring that your facility gets extended use and value out of these boilers.
COCHRAN & YOUR BUSINESS
Cochran industrial steam and hot water boilers are regarded as leaders in the global industry for good reason.
The innovation attributed to the boiler design, combustion controls, burner technology has propelled it to be a leader in the EU and Asian markets, while we have become the exclusive supplier of products from this range across sub-Saharan Africa.
With a focus on consistency and safety, the partnership between us and Cochran has led them to become our preferred equipment supplier for key African markets.
COCHRAN APPLICATIONS
Process steam end-users in the food and beverage, pharmaceutical, healthcare, and Fast-Moving-Goods sectors view Cochran as the number one choice thanks to their versatility and economy.
As a customer, selecting the correct boiler equipment for your process application needs is crucial in meeting production targets.
What you are getting when buying a Cochran is more than just a steam or hot water boiler; you are
purchasing a life-long energy-efficient solution backed by affordable OEM support, lowering your total cost of ownership.
THE QUALITY STANDARDS BEHIND COCHRAN
Cochran industrial steam and hot water boilers are accredited with a British Royal Warrant from Her Majesty the Queen. This ensures that Cochran's quality and reliability are second to none.
These solutions are accredited with numerous other local and international standards of quality, each of which can be viewed below:
To Visit Cochran's website Click Here
Cochran Company Brochure – latest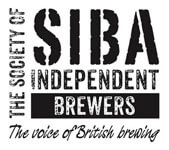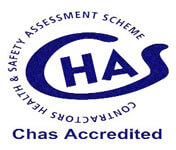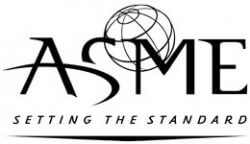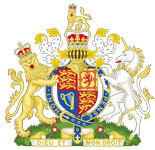 OUR PRODUCTS FROM COCHRAN
We supply numerous solutions that are backed by the levels of standard you would expect from Cochran products, each with their own set of advantages, applications, and contexts.
To find out more about our available Cochran industrial steam and hot water boilers, be sure to browse our downloadable brochures here…
HW39 Hot Water Boiler
Factsheet
Specification
ST25 Steam Boiler
Factsheet
Specification
ST23 Steam Boiler
Factsheet
Specification
ST65 Steam Boiler
Factsheet
Specification
ST28 Steam Boiler
Factsheet
Specification
ST36 Steam Boiler
Factsheet
Specification
ST37 Steam Boiler
Factsheet
Specification
ST32 Twin Furnace Steam Boiler
Factsheet
Specification
ST95 Heat Recovery Steam Boiler
Factsheet
Specification
ST49 Composite Steam Boiler
Factsheet
Specification