High-Performance Industrial Burner Manufacturer
Limpsfield
Steam Generation supplies a complete range of industrial burners in South Africa that add value, dependability, effectiveness, and safety to industrial processes and applications of all types.
We pull our offers from a collection of world-renowned and established manufacturers who have been selected based on their sheer quality, reliability, and cost.
By doing this, we are able to ensure that our clients are kept satisfied and that interruptions to their key processes are kept to an absolute minimum.
OUR OFFERS ON LIMPSFIELD BURNERS
One such mark of pride includes our offers for industrial burners from Limpsfield, a name that needs little introduction and is a trusted household title across facilities of all types.
Limpsfield offers extensive experience in commissioning and reducing O2 levels in firetube, water tube, and furnace combustion applications.
The burner is designed to maximize efficiency and reduce fuel usage and carbon footprint. This not only works to enhance your operations but saves your facility money in the short and long terms as a result.
TOTAL BOILER HOUSE SOLUTIONS
Limpsfield offers boiler house solutions in addition to burners. These are manufactured and designed using 2D and 3D AutoCAD, allowing Limpsfield projects to be tailored to the needs of specific facilities, where single fuel, dual fuel, or multi-fuel designs.
These industrial burners in South Africa can also be supplied as a low NOx burner alternative for both gas and oil solutions.
LOWER EMISSIONS & BOOST EFFICIENCY WITH LIMPSFIELD
Limpsfield burners boast an industrial forced draught design that is ideal for alternative or simultaneous gas and mineral oil firing.
This distributes the combustion air at the burner head so that combustion is maximized at all times ensuring that all fuel is burnt safely.
It also helps with maintaining stable combustion and flame geometry throughout the burner firing range.
This results in efficient combustion, excellent reliability , time, and maximizing safety.
All of our offers on Limpsfield industrial burners are guaranteed with 3% O2 emissions when firing gas while producing negligible CO and with a maximized efficiency.
LIMPSFIELD: MADE TO EXCEPTIONAL QUALITY STANDARDS
Limpsfield products are built by fully trained and certified technicians.
We work with the international Quality Management System ISO9001:2008 for design, manufacturing, and testing of gas and oil burners, associated valves, enclosures, and housings.
Accreditation & Awards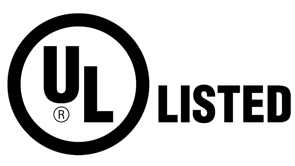 OUR LIMPSFIELD PRODUCTS
We are an official tech centre and distributor of Limpsfield products across 12 African countries, including South Africa and Namibia.
This has put us in a unique position to supply world-class, highly efficient, Low NOx boilers, burners, and combustion control systems.
Steam Generation is the only company in Africa to claim "Best of Breed" steam solutions with a reduced carbon footprint.
Browse our gallery below for a look at the quality behind these claims:
Steam Generation Africa / Energy Generation Africa is an official Tech Centre and Distributor of Limpsfield in 12 African countries excluding South Africa and Namibia of which we are resellers.
Steam Generation Africa / Energy Generation Africa are now in the unique position to supply world-class, highly efficient, Low NOx boilers, burners, and combustion control systems, the only company in Africa to claim "Best of Breed" steam generation with reduced carbon footprint
<
Product Downloads "PDF"
Product Brochure LC Range
Burner Data sheet Model LC100
Burner Data sheet Model LC200
Burner Data sheet Model LC450
Burner Technical Specification Model LC 36
Burner Technical Specification Model LC 53
Burner Technical Specification Model LC 100